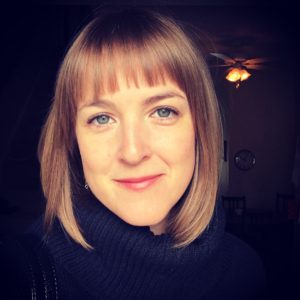 Janna Gay M.S., L.Ac.
Owner, Licensed Acupuncturist
It took almost 10 years into adulthood for me to finally figure out what I wanted to be when I grew up. My job working as an administrator in an orthodontic practice was fun and comfortable. At the office I committed myself to helping those who sought care and assistance. After work I was focused on getting to know myself and learning how to live a happy, healthy, balanced life. I explored the world around me. I explored my inner self. I connected with my body. All of this exploration culminated in a realization – a happy, healthy, fulfilling life requires a commitment to constant maintenance of personal well being on all levels. The true challenge of existence is maintaining this balance while riding the inevitable ups and downs of daily life.
As it turns out, for over 2,500 years acupuncturists have been promoting the idea that health is achieved through a balance of physical, emotional, and spiritual well being.
I am the graduate of a three-year intensive Master of Science program in Acupuncture and a Licensed Acupuncturist in the Commonwealth of Pennsylvania. I attended the Tri-State College of Acupuncture, where I accumulated over 3,000 hours of clinical experience. I received hands-on training in three distinct styles of acupuncture: Traditional Chinese Medicine (TCM), the most common form of acupuncture in the US; Acupuncture Physical Medicine (APM), most notable for trigger-point needling; and Kiiko Matsumoto (KM) style Japanese Acupuncture. I had the honor of learning both APM and KM directly under the guidance of living masters Sensei Kiiko Matsumoto and Dr. Mark Seem. I was trained to utilize & blend these techniques to create uniquely tailored treatments in order to meet my patients' specific needs and best facilitate their natural healing abilites.
In addition to being an acupuncturist, I am Mom to a wonderful little boy who is the joy of my life. My husband, Patrick, and I live in a lively home that also includes two fluffy Persian cats (Ferris & Björn), and our blind, one-eyed Poodle named Ralphie. In my spare time I enjoy cooking new foods, immersing myself in the outdoors with my family, meditating and practicing yoga during the quiet morning hours, singing loudly in the car while running errands and losing myself to music in one of my beloved Zumba classes.
I look forward to meeting you and helping you achieve balance in your life!